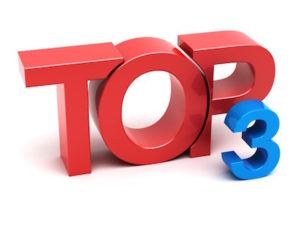 Finding the right GMAT prep class is one of the most important factors in achieving a high score on the test and getting into a top rated business school.
Many students excel in a traditional classroom environment, so we have personally researched and reviewed every major live GMAT prep class on the market to make things easier for you! Enjoy the convenience of taking a live online course with scheduled class times from your own home. You will still able to interact with your instructor and peers via live chat or messaging, and the set schedule will help keep you on track.
Getting a high or low score on the GMAT has a lot to do with how well your study materials prepare you for the exam. Using a prep course that doesn't match your learning style can have a negative impact on your scores and can result in rejections from your target graduate schools. Our mission at CRUSH is to make sure you don't waste your time and money on a course that won't help you succeed!
Some of the links below are affiliate links, meaning that I will earn a referral fee if you choose invest in one of the courses listed below at no additional cost to you. We recommend these courses based on research and experience in the test prep space, and we want our visitors to get informed about the best courses available so you can do well on your exams, not because of the small commission. Please use the links only if you feel that we helped you find the right test prep course for your needs.
Live-Online GMAT Course Comparisons & Discounts
Live-Online
GMAT Courses
RANKINGS

#1

#2

#3

OVERALL
RATING
WEBSITE
Kaplan GMAT
Princeton Review GMAT
Manhattan Prep GMAT
PRICE

$1249

 

$1199

$999 

 $1,299
LIVE-ONLINE INSTRUCTION
13 Class Sessions
 27 Hours
 27 Hours
PRACTICE QUESTIONS
 5,000+
 Yes
1,500+
FULL MOCK EXAMS
9
10
6
CLASS FORMAT
1 or 2 classes/wk
2-3 hour classes, 1 or 2 times/wk
 One 3 hour session/wk for 9 weeks
BOOKS
3 Kaplan GMAT Study Guides
 None
 10 strategy guides + 3 Official Guides
MONEY-BACK GUARANTEE
FREE TRIAL CLASS
PROGRESS TRACKING
COURSE MOBILE APP
ESSAY GRADING
FLASHCARDS
DISCOUNTS
ONLINE ACCESS
 3 Months
4 Months
12 Months
INSTRUCTOR SUPPORT
 Email Support
 30 Office Hours Per Week
Exam Assessment, Forum, & Email Support
MORE DETAILS
Read Full Review
Read Full Review
Read Full Review
GET STARTED
START NOW
START NOW
START NOW
Kaplan GMAT

LIVE COURSE RATING: ★★★★★★

Official Test Day Experience: The unique opportunity Kaplan's students have to take a computer-adaptive practice GMAT exam in a Pearson VUE testing facility is a huge plus. This is as close as it gets to simulating the real test experience on the day of your exam, without worrying about your score. There is no such thing as being too prepared on test day.

Number of Quality Materials: In addition to expert live instructors, students have access to more than 160 hours of quality content, 5,000+ practice questions, and 9 full-length computer adaptive practice tests. In addition to online content, lectures, practice questions and exams, every live course comes with a number of textbooks and reference material, and course materials can be read on all Kindle Reading App compatible devices.

Free Materials: Although Kaplan's prices can be hefty, they do offer a number of freebies for students on a budget. Sign up to get a free GMAT sample question every day for three months. You can also register for the 20-minute Workout to make studying part of your daily routine. Try your hand at a live practice test, an on-demand practice test, and attend a free sample class, or a free seminar to learn about applying to business school.

No Mobile App: Although a basic flashcard app is available, there is no dedicated mobile app that allows students to study from their smartphone while they are traveling or commuting. Many students like the convenience of studying wherever they are on a user-friendly app and syncing their progress across various devices, so it is surprising that Kaplan has not developed a more elaborate app.
Princeton Review GMAT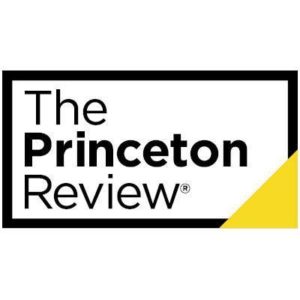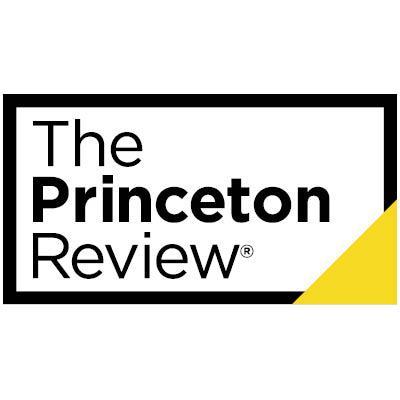 LIVE COURSE RATING: ★★★★★

Office Hours with GMAT Instructors: One great reason to sign up for an in-person or live-online course is that they include an extra 30 office hours per week of access to certified GMAT trainers. If you have questions about homework and practice questions that cannot be answered in class due to time constraints, you will still have the opportunity to get answers to all of your questions outside of class.

Number of Practice Exams: The Princeton Review gives students plenty of realistic preparation by providing access to 10 full-length practice tests that simulate the adaptive-by-question technology of the GMAT. Students who take all 10 practice tests will be used to pacing themselves and well-prepared for the long exam when they take the official GMAT on their scheduled test date.

Access to Online Course Materials: Even if you are enrolled in a live course, you will have access to the online lectures so can review the material at your convenience. Recordings of sessions are available online along with other resources including additional practice problems, explanations, drills, and the LiveGrader feature, which provides detailed feedback on your GMAT practice essays.

No Mobile App: You will get a comprehensive review of the materials if you sign up for Princeton Review's Live GMAT options, but there is no mobile app. Students who prefer the interactive nature of a live course could still benefit from a convenient way to spend time outside of class sessions honing their skills.
Manhattan Prep GMAT

LIVE COURSE RATING: ★★★★★

Impressive Amount of Study Material: Manhattan Prep provides a large amount of study material to its clients in addition to the live lectures. 4,200 GMAT practice questions, several volumes of guidebooks and strategy guides, more than 35 video lessons, 6 practice exams, and additional resources ensure that students get a lot of practice before they take the official exam.

Free Resources: To supplement your live course, take advantage of a number of free GMAT study materials on Manhattan Prep's website. These include a full-length computer adaptive practice exam, challenge problems, flashcards, and weekly online hour-and-a-half study sessions ("Thursdays with Ron"). You can also explore the basic version of the GMAT Navigator (Manhattan Prep's all-in-one GMAT dashboard) for free before you purchase a full course.

Meets Once a Week: For students looking for live interaction without an additional commute or commitment several times a week, Manhattan Prep's weekly 3-hour session fits the bill. Live courses take place only once a week for 9 weeks, resulting in minimal disruption to your busy schedule. If you enroll in the live online option, you'll be able to avoid a commute altogether.

Expensive With No Guarantee: Manhattan Prep's live courses are significantly more expensive than the competition. In person/live online options range from $1299 to $2950, and private tutoring will set you back by at least $220 an hour, and there is no money back guarantee if you fail to improve your scores.
---

Top Live Online GMAT Courses
| Live Online GMAT Courses | Live Online Instruction | Price |
| --- | --- | --- |
| Kaplan GMAT Online | 13 Class Sessions | $1,249 |
| Princeton Review Online | 27 Hours | $1199 |
| Manhattan GMAT Prep | 27 Hours | $1,299 |
Best Live Online GMAT Courses
Written by:
Andrew@crushthegmatexam.com
http://crushthegmatexam.com/wp-content/uploads/2016/08/Top3Ranking.jpg
300
400
Andrew@crushthegmatexam
http://crushthegmatexam.com/wp-content/uploads/2015/09/GMAT-Logo.png
Andrew@crushthegmatexam
2017-01-02 23:40:56
2017-06-25 14:07:38
Best Live GMAT Classes