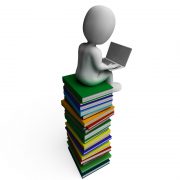 GMAT prep courses come in a broad range of formats, styles, quality, accessibility and price. Some providers clearly stand out from the pack while others barely rate a mention.
An online course must employ effective teaching techniques using appropriate content to deliver a targeted learning outcome for each student. Almost all online courses can achieve this fundamental requirement to a greater or lesser extent. But how do we assess the quality of the teaching methods and the appropriateness of the content?
Courses can be compared on the basis of similarities with conventional face-to-face teaching, looking at technological considerations, administrative aspects of online courses, and other issues that are unique to online courses. National standards, rubrics, and benchmarks can also be used as measuring tools that allow a broader assessment of quality and substance.
GMAT prep course descriptions
GMAT prep course descriptions should be clear and accurate enough to answer the question: Is this course the right one for me? Most GMAT prep course providers give adequate information about their courses to make this judgement.
High-ranking prep courses will provide the following information to enable students to judge whether the course meets their needs:
Goals and learning objectives
Intended outcomes of the course
Level of education required
Prerequisite subjects and standards
Reading proficiency
Suitability of the course for students who are not native speakers of English
Options for the design and delivery of the course, including

Hours of instruction or stages provided
Static and/or live course instruction
Options for one-on-one support
Free or low cost introductory access.
The best GMAT prep courses that provide the most in-depth details about their course will rank more highly, as this enables students to make more informed decisions about the best course for them.
In addition, one of the best features of the best GMAT prep courses is to have free or nearly free introductory access for a brief period of time. Many providers offer 7-day free access or similar, which is the best way to become informed of the course's suitability for each student. GMAT prep courses rank higher when they offer free access and introductory periods, which maximises transparency for the student.
Methods of delivering course material
The method the course provider delivers the course material is a critical point of decision for most students. Course material can be delivered in passive or highly engaging ways that vary in intensity and effectiveness, and levels of accessibility and convenience.
There are three ways that course material is delivered for GMAT prep courses:
On-Demand Online Course
Live Streaming Video Content Delivered Online
Live Classroom Settings Delivered in Person.
On-Demand Online Courses
On-demand online instruction is made up of static material that contains descriptions and explanations of problem solving principles and techniques. Pre-recorded online videos are a common feature of the best GMAT prep courses. On-demand online courses are the most popular method of course delivery for GMAT students.
On-demand online courses:
offer the greatest level of convenience for students, as they can log on when it is most convenient for them
best suits someone with limited free time; e.g. working full time, or with family commitments
better suited to highly motivated students (although most students who plan to take the GMAT are usually highly motivated)
easily accommodates a student who wishes to focus on a particular section of the GMAT, so that more time can be spent developing in this area
able to work through at a pace that suits the student, and can repeat sections when needed to fully understand a difficult aspect before moving on to other learning areas
are the cheapest option, and often the best value—students can save hundreds of dollars and still achieve amongst the highest-ranking scores.
On-demand online courses:
do not provide high levels of access to instructors, although most provide delayed access to instructors via email contact—this can be sufficient for many people.
Live-Streaming Video Content Courses
Live-streaming courses deliver the bulk of their course content through live streaming videos. Instructors will talk through the course material using online delivered video streaming at scheduled times.
Live-streaming courses:
commonly include a facility to communicate in real time with the instructor and fellow students
may include interactive solving of problems and responsive feedback
students can keep track of their progress, which can include personalised reviews from course instructors
on-demand access to recorded live-streaming classes and supplementary online material
are best suited to students who prefer to learn in a classroom-like environment without the inconvenience of attending a live classroom.
Live-streaming courses are more expensive than pre-recorded on-demand courses, although for individual students, the benefits from a live-streaming course may outweigh the extra cost.
Live Classroom-Delivered Courses
The third category of course delivery is the traditional face-to-face classroom setting with a room full of students and course instructors in person.
Live classroom-delivered courses:
suit students who function best in learning environments where social interaction and focussed discussion create stimulating learning environments
enable students to engage directly with course instructors, which can be hugely beneficial for working through tough concepts
allow for real time feedback that is excellent for identifying and addressing weaknesses before they become entrenched, and to establish correct problem-solving approaches as soon as possible.
The amount of personalised attention you receive in the classroom and the amount of time you have to prepare for your GMAT test day determine the quality of a live classroom-delivered course. The quality of live classroom-delvered courses are affected by:
the maximum number of students per class
the number of scheduled classes over the life of the course.
Private tuition
Private tuition is available from some course providers, and
is best suited to students who prefer intense and highly personalised teaching
can be delivered face-to-face or online (depending on the provider)
can be expensive, but for some students will help them to achieve their best score.
Practice Questions and Practice Exams
Good quality GMAT prep courses will offer students the opportunity to experience and deal with the variety of GMAT questions that can be asked on test day. This can be provisioned by offering:
a substantial number of practice questions
Practice questions are the central course material tool for coaching students. The more questions tackled during preparations the more opportunity there is for refining approaches and for dealing with questions in a difficult category. Practice questions are crucial for building skills and knowledge.
access to full-length practice tests
Questions in isolation will not fully prepare the student for dealing with the entire test-day circumstance, and the best GMAT prep courses will also provide a good number of GMAT practice exams. Practice of this kind is very important for understanding and dealing with the exam structure and for appreciating the time limitations when completing the exam. The greater the number of practice exams available, the higher the ranking of the GMAT prep course provider.
On-site practice exams offer a real-exam experience that includes supervision to simulate the exam-day circumstance. This can be very useful for calming nerves and highlighting areas for development before the real thing.
Course Instructor Quality
The quality of GMAT prep courses is partly determined by the quality of the performance of the course instructors. This can be difficult to measure and compare. Student reviews, while helpful, cannot establish an effective ranking of instructors as students only have contact with a small number of these instructors. Some course providers pay for reviews, which greatly diminishes their real worth in providing an honest measure of the parameter in question.
CRUSH the GMAT also assesses the quality of GMAT prep course instructors by referring to:
teaching experience of course instructors
support, professional development and in-house training provided to course instructors
recruitment criteria for course instructors.
Student Performance Feedback
Providing feedback to students involves the marking and reporting back the results of practice questions and practice exams. Insightful feedback from the best instructors who can spot weaknesses or misunderstandings in students is valuable information. The best GMAT prep course will have instructors who are able to manage the most complex exam questions and effectively communicate lessons and insights. These skills vary from instructor to instructor within, and across, GMAT prep course providers.
Media Technology and Ease of Access
High quality GMAT prep course providers have more options to make accessibility easier and offer easy routes for communication. This may include, for example:
mobile phone apps, which are very useful for students who prefer highly portable access
flashcard apps that allow for continued learning using mobile devices
online games that enhance interaction and enjoyment while learning the course material
blogs and forums that help keep students engaged and focussed in addition to offering practical advice to improve their GMAT scores.
Guarantees and Assurances
Many course providers claim to be able to add a certain number to your GMAT score. These claims can range from 50 to 140 points. Various guarantees or assurances accompany these claims, including money back guarantees. The quality of the guarantee is an important guiding factor when assessing the course's quality.
The best GMAT prep course will not overstate their claims by making unrealistic assurances when they cannot be supported by results and when the providers themselves know that only some students will achieve massive improvement. On the other hand some providers make very modest claims, which may be so weak that the guaranteed level of improvement is highly achievable without special effort. If the claimed improvement in test score is high but the guarantee is solid then the student should feel confident that the provider is capable of delivering the claimed improvement.
Training for Business-School Admission Applications and Interviews
The best GMAT prep course providers will offer more than top quality test training and instruction. They will also offer support to students for developing their business-school applications and interview skills. This may, for example, be through:
individually-tailored student advice and support on the suitability of specific business schools
assistance with applications and training for interviews for entry into the top business schools
seminars that provide information about the process and how to support students to bolster their candidacy, by identifying aspects of their applications that need attention and advice about how to address areas of concern.
http://crushthegmatexam.com/wp-content/uploads/2017/07/canstockphoto16179258-e1499339135826.jpg
450
450
Andrew@crushthegmatexam
http://crushthegmatexam.com/wp-content/uploads/2015/09/GMAT-Logo.png
Andrew@crushthegmatexam
2017-08-26 17:53:27
2017-09-02 15:25:56
How We Review, Compare and Rank GMAT Prep Courses